Submitted by

liem

on Fri, 10/02/2015 - 21:27
As a patch collector there's always a modest amount of due diligence involved in both identifying patches and seeing how they fit into the program. Chris Spain has done an amazing job of cataloging crew patches up through the Apollo-Soyuz Test Project on his Crew Patches web site. It's an invaluable resource when trying to identify vintage patches. There aren't such cut and dried resources for STS and later patches, though www.spacepatches.nl does a great job of this as well. 
While researching the STS-78 patch, it became clear to me that there are two distinct versions produced for the mission by A-B Emblems. They are virtually identical, but there is a subtle difference between the two. The patches worn by the prime crew and alternate crew on their blue flight suits is different from the one worn on their orange escape suits and distributed as souvenirs by A-B Emblem. 
The difference is the orange border around the left and top ways of the stylized sun: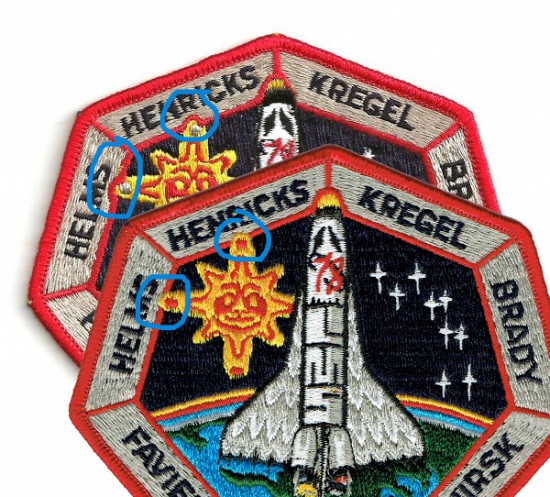 Common Souvenir version has the red border around the sun rays, as does the one worn on the orange escape suits (and into space):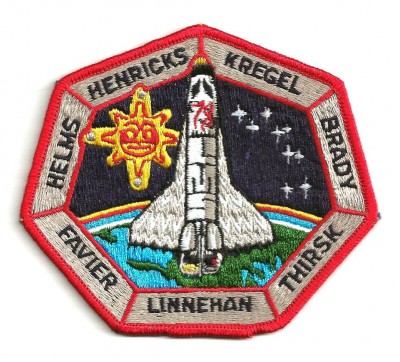 Here is Robert Thirsk wearing this version: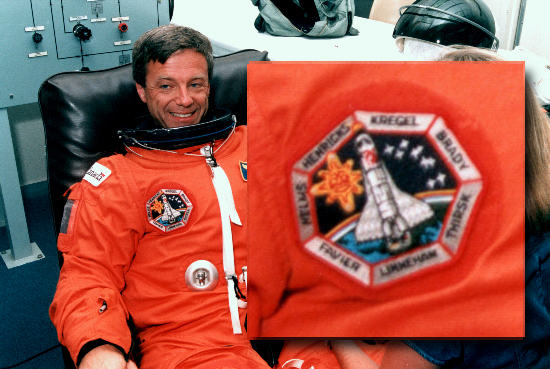 Every photo that has a discernable STS-78 patch has the versoin without the outline and they are all on the blue flight suits the crew wore during training and arrival at KSC: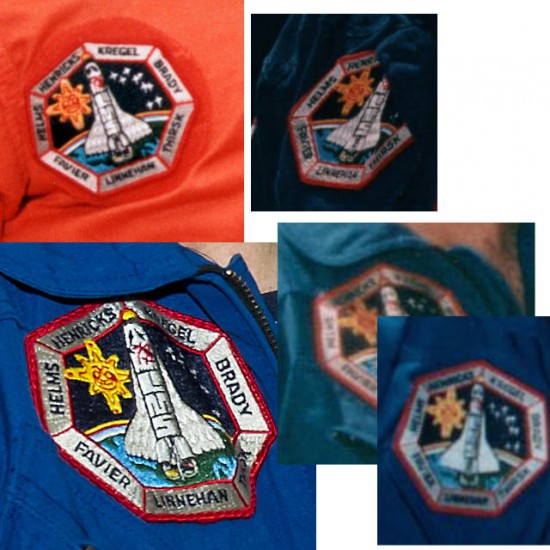 An example in my collection has an "A-B Emblems and Caps" sticker on the back, which is a feature that is common to prototype patches: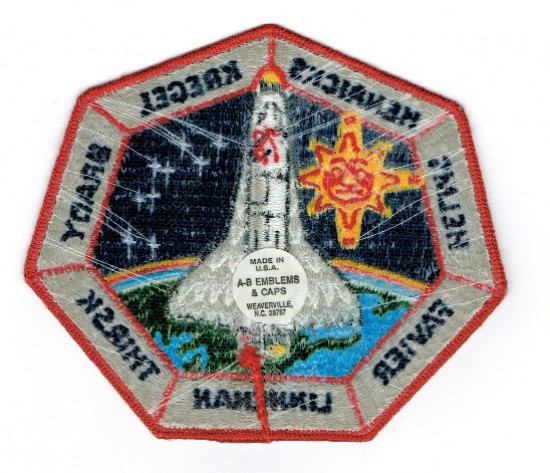 Based on appearance on ebay, this patch variation is fairly scarce in its "original" form, but be aware, that the modern production version of this patch reverts to the original style but uses modern embroidery techniques as employed by A-B Emblem factores today: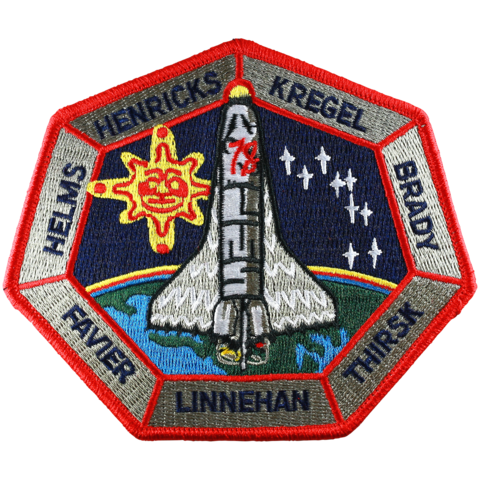 You can see how the modern compares to the vintage style embroidery here: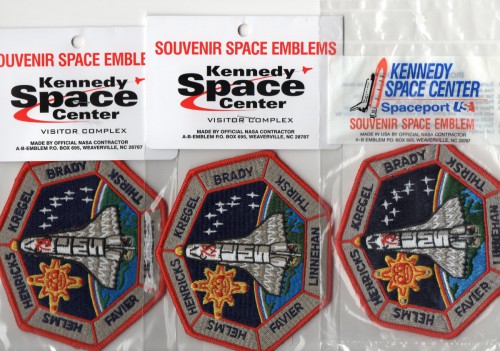 There are two other rare variations of the STS-78 patch produced by A-B Emblem: a blue bordered variation and a version that features spoked black thread inside the stylized arms of the sun instead of solid gray or red dots: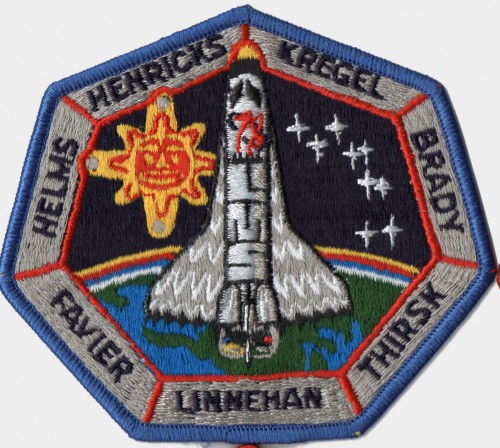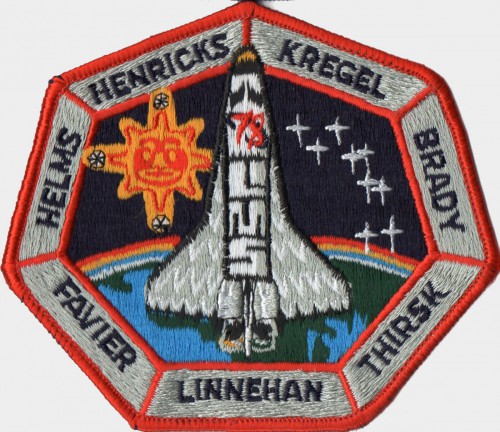 Last three photos courtsesy of Kevin Randall.